MSF Intervention: Syria & Türkiye Earthquake
Following the powerful earthquakes that hit the south of Turkey and northwest Syria on February 6th, Médecins Sans Frontières (MSF), already supporting the population of northwest Syria, has mobilized its team along with local partners to respond to the increasing needs in the area.
Published on February 9, 2023
Testimonies from the Field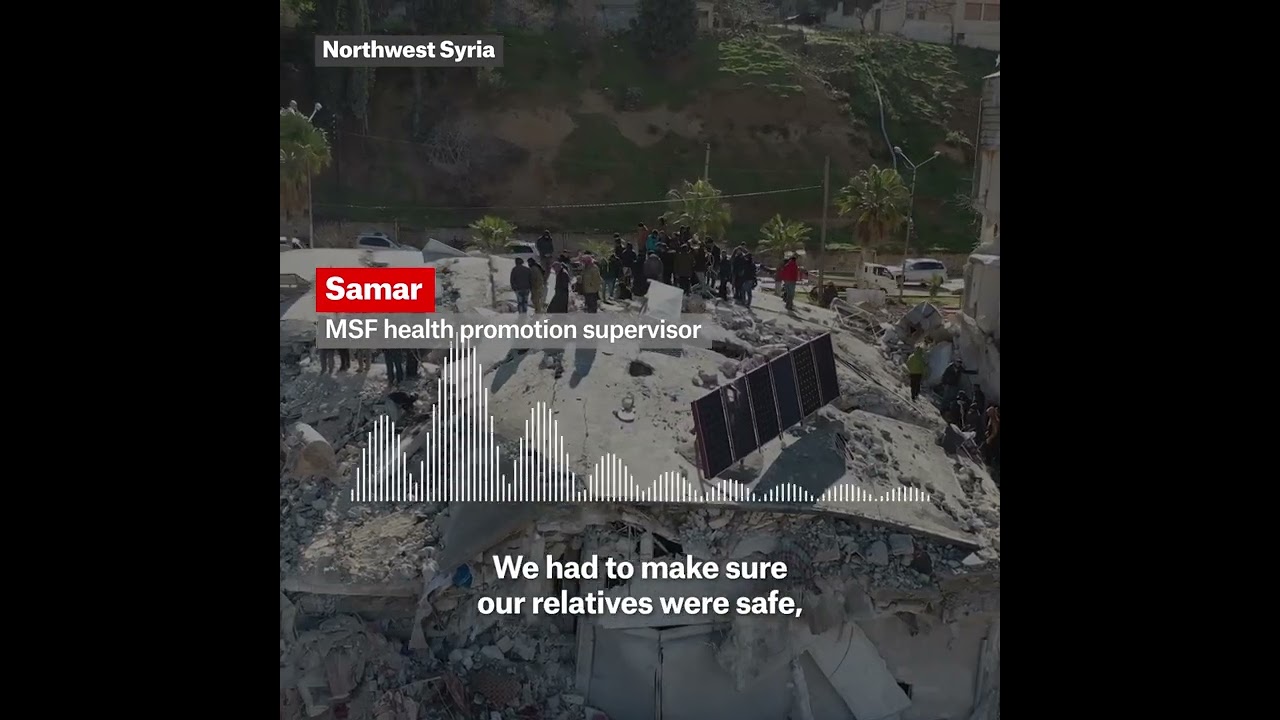 "Witnessing this horrific scene, it was impossible to think that anyone would make it out of the buildings" - Samar, MSF health promotion supervisor.
Hassan, our colleague from the logistics team, shares his experience of the first moments after the earthquake that struck northwest Syria and Turkey.